Written by Enza Alexander, ISA Cybersecurity's Executive Vice President.
There's a push on to recognize September 1 as International Women in Cyber Day. I fully support this initiative: women are significantly under-represented in the cybersecurity industry, and anything we can do to raise awareness and close the gender gap is going to pay dividends.
A November 2020 survey by (ISC)2 suggests that the percentage of women in cyber has been holding steady at only about 25% for the last three years. It concerns me that this number has stalled for so long. The historical gender gap not only does women a disservice, but it also hurts our industry and the public at large. Cybersecurity is an increasingly complex field, so it's essential to have diversity in perspectives and experiences. A variety of problem-solving approaches and backgrounds helps provide more comprehensive answers and ideas. Cyber threats are too severe not to have all our best resources at hand.
Women are often dissuaded from pursuing cybersecurity – or tech at large – early on. Those of us who do persevere often find ourselves as a discouragingly small minority. I've attended conferences and cybersecurity events where I've been one of only a handful of women in attendance – even when I'm presenting!
Here are some things to remember as we all work together to break down barriers for women in cyber:
Cybersecurity has a higher purpose
Cybersecurity isn't just a job – it's a calling. At ISA Cybersecurity, our vision statement describes "creating a world in which everyone is safe from cyber threats". Protecting sensitive personal data through security awareness education, preventing a potentially devastating cyber breach, or helping customers navigate their way out of a ransomware attack – these are all hugely important, real-life activities. We make a difference!
Khrystyna Manko is the Security Awareness and Ops Lead at ISA Cybersecurity, and she feels this imperative. She recently told me, "to be honest, I never planned to work in cybersecurity, but once I became familiar with the field and met others who are really passionate about protecting the world from cybercriminals, I could not resist pursuing this career."
Cybersecurity is rewarding
If you're a lifelong learner, cybersecurity could be a perfect fit for you. It's a cat-and-mouse game with cyber criminals – fresh approaches for defending against cyber crime are required every day. Olivia Purchase, ISA Cybersecurity's Vice President, Technical Services Delivery observes: "I love being in the cybersecurity field – it is always changing and evolving, which I find as a great personal challenge that keeps me intrigued and wanting to learn more. It has helped me grow as a person and a female leader in our industry."
Cybersecurity isn't just tech
Of course, there's a significant technical element to cyber, but there's a wide range of non-technical careers in cybersecurity too. At ISA Cybersecurity, our Marketing Director Lindsay Ringuette is a recent convert: "Although I don't have an extensive technology background, I've always been fascinated by cybersecurity. I'm passionate about ISA Cybersecurity's vision and grateful to be contributing to the efforts to fight back against cyber crime. The team around me is supportive and enthusiastic about their work in helping to protect people."
Marketing and communications professionals like Lindsay excel in our field, and women interested in careers in law, privacy, compliance, finance, education, among other disciplines will find opportunities in the cybersecurity industry too.
Cybersecurity is collaborative
The stereotypical lone-wolf-in-a-hoodie imagery doesn't tell the full story. Today's cybersecurity specialists work in teams – and collaboration and knowledge sharing has never been more important. This sense of partnership and teamwork helps achieve project success as well as career success. And mentorship is a really important part of helping people learn and grow. As Khrystyna puts it: "It is a huge boost to find a mentor – a person in the field who can share knowledge with you, and also motivate and guide you in the cybersecurity world."
At ISA Cybersecurity, we've taken these lessons to heart, and work hard every day to champion diversity. Today, 50% of our leadership team are women, and our staff features women in key roles throughout the company. We supported remote work even before the pandemic, and offer flexible work arrangements that promote work-life balance. We also provide assistance for the next generation of cybersecurity professionals by supporting post-secondary school programs and sponsoring university scholarships.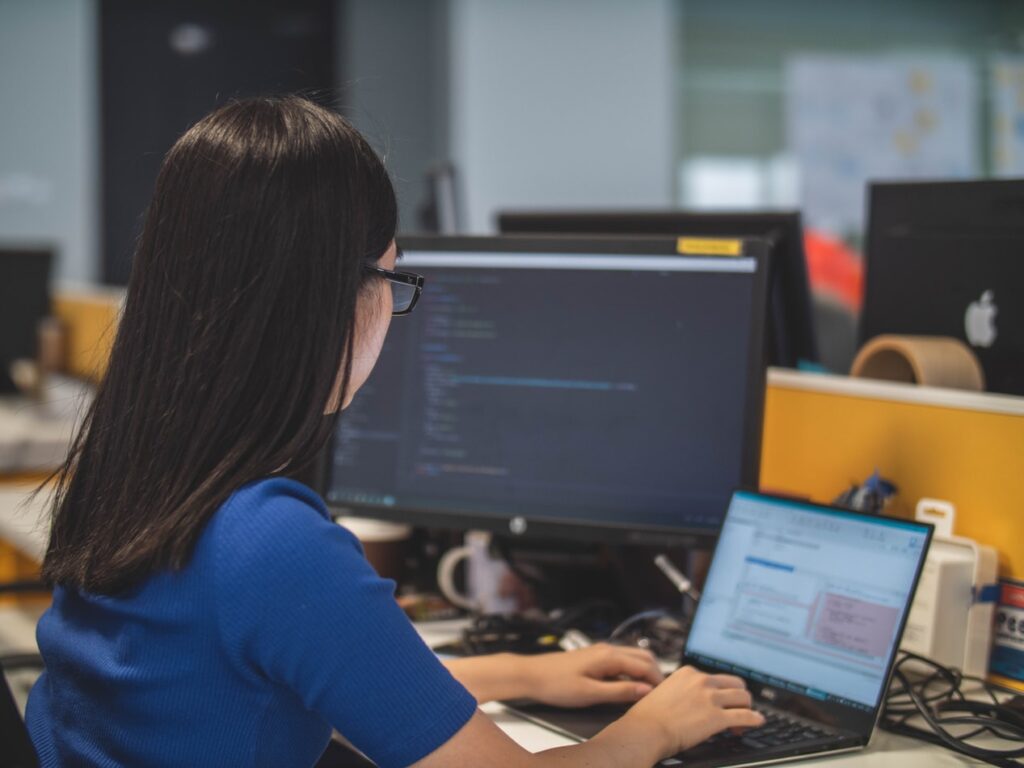 Let's regain the momentum and encourage more women to get into cyber
There are lots of resources available for us to connect and bond and support one another. Join a group like Women in CyberSecurity (WiCyS), Women in Technology, Women in Technology International (WITI), or the Women Cybersecurity Society. If none of these groups suits you, Cybersecurity Ventures has an extensive list of other associations. Another rising star at ISA Cybersecurity, Michelle Tam, our Partner Marketing Manager, offers this advice: "Don't be afraid to try something new. It's okay to not be great at something at first. It might be intimidating to get into cyber – especially if you have a non-technical background like I do – but security is a team game and we all have the capacity to learn something new."
Let's also share our successes!
I was honoured to be recognized as one of Canada's leading women in technology in 2011, and CDN Magazine and IDC Canada each continue to have annual events to recognize the top women in IT and cyber. These are wonderful opportunities to hear inspirational stories from the trailblazers in our industry.
With the upcoming Canadian election, parliament was dissolved before a vote could be held on the petition for country-wide recognition of International Women in Cyber Day for 2021. However, the cities of Ottawa, St. John's, and Vancouver have all proclaimed September 1 as IWCD, and hopefully even bigger things are on the horizon for 2022. Learn more about IWCD and support it in your local community. As the (ISC)2 report concludes: "The gender disparity in cybersecurity represents an opportunity both for organizations to seek out and work to retain talented women applicants, and for women themselves to join a stable, growing and fulfilling profession."
If you have a story describing how you got into the cybersecurity field, how you find it rewarding, or how you would encourage other women to follow your footsteps, please keep in touch on LinkedIn.
Together we can achieve great things!