Six weeks after Wannacry ransomware, the Petya variant hit parts of USA and Europe.  Although Petya is well-known, a new variant is now out in the wild.
How this ransomware works:
Utilizes and modifies the Microsoft Windows SMB and uses the ETERNALBLUE exploit tool.
Same exploit tool that was used for the Wannacry ransomware.
Once infected, the MBR prevents Windows from loading into the O/S and a ransom

note is then presented to the end-user: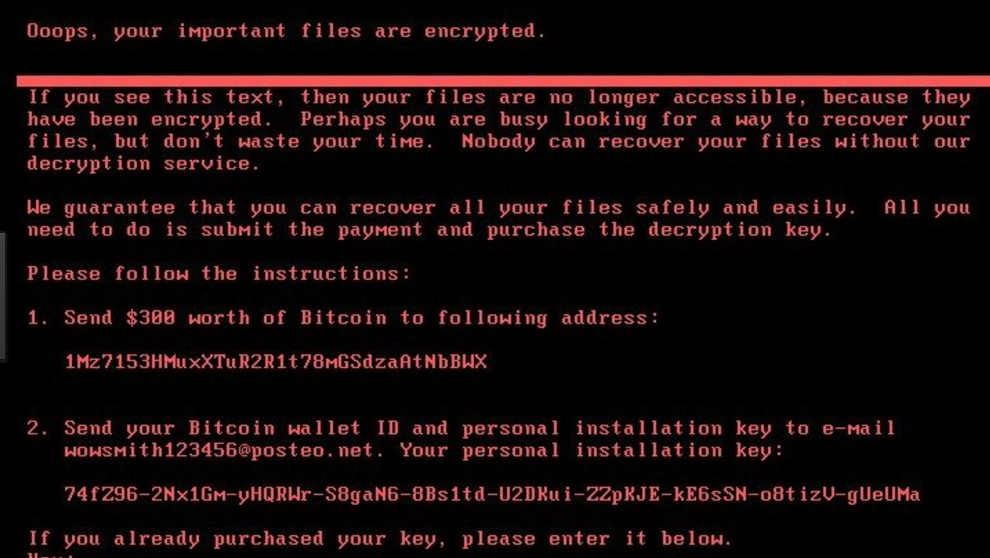 How to protect your systems:
Windows systems should be patched with the March 2017 and April 2017 bulletins – specifically Microsoft Security Bulletin MS17-010
Ensure all Anti-Virus signatures are up-to-date.
If you have Advanced Malware Protection, you may already be covered.
Some AV vendors may have a specific zero-day Petya update and should be distributed to all systems.
If possible, block TCP 445 inbound.
Create backups –  in case of infection you can quickly restore data.
ISA's MSP Services:
Notified all customers at 12:30 PM EST on June 27, 2017.
Assisting customers with zero-day protection.
Continuing to monitor customer environments.
Additional Information
For McAfee customers, please follow these links:
https://kc.mcafee.com/corporate/index?page=content&id=KB89540
https://kc.mcafee.com/corporate/index?page=content&id=PD26470
For Fortinet customers, please follow this link:
https://blog.fortinet.com/2017/06/27/new-ransomware-follows-wannacry-exploits
For Cisco customers, please follow these links:
http://blog.talosintelligence.com/2016/10/mbrfilter.html
https://www.talosintelligence.com/mbrfilter
For Palo Alto customers, please follow this link:
https://researchcenter.paloaltonetworks.com/2017/06/unit42-threat-brief-petya-ransomware/
For additional information regarding this issue, follow this Virus Total link:
https://virustotal.com/fr/file/027cc450ef5f8c5f653329641ec1fed91f694e0d229928963b30f6b0d7d3a745/analysis/
Update – June 29, 2017
ISA is following the Petya/NotPetya Ransomware attacks. Find out more information below
http://heavy.com/tech/2017/06/notpetya-petya-ransomware-attack-virus-patch-petrwap-victims/
https://www.bleepingcomputer.com/news/security/surprise-notpetya-is-a-cyber-weapon-its-not-ransomware/
ISA is available to assist in any way possible.
Contact ISA Support: 1-877-591-6711 option 1, support@e-isa.com, or open a support case online.